Wound Survey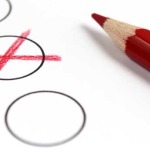 Objective
The aim of this survey is to determine, analyze and evaluate the health care situation regarding chronic wounds in Europe.


Methods
In the European Dermatology Health Care Survey for chronic wounds, experienced leading wound experts in 40 European countries will be asked to provide information regarding treatment, patient pathways and regulations of chronic wounds in their country. Methodologically, the survey is based on the first general dermatologic survey. The data generated in this survey will be presented at international scientific congresses in presentations and workshops and shall enrich national and international discussions. The results will also be published in peer-reviewed journals.


Status
Data collection


Results
Results will be published.