Psoriasis Survey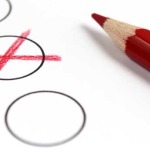 Objective
The aim of the survey is to determine, analyze and evaluate the health care situation regarding psoriasis in Europe.


Methods
Data collection for this survey was started in June 2018. Experienced leading dermaotlogists have been asked to provide information regarding treatment, patient pathways and regulations of psoriasis in their country. Methodologically, the survey is based on the first general dermatologic survey. The data generated in this survey will be presented at international scientific congresses in presentations and workshops and shall enrich national and international discussions. The results will also be published in peer-reviewed journals.


Status
Currently Recruiting (Data collection lasts from June to August 2018)
In case you have difficulties completing the questionnaire or for further questions please contact the study coordinator Nicole Zander.


Results
Results will be published.