Derma Survey
[br]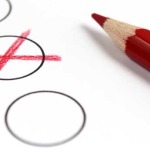 Objective
The first health care survey in dermatology was conducted in 33 European countries, from June 2012 to April 2013 using a standardized paper-based questionnaire.
The survey aimed at evaluating the variations in health care systems concerning skin diseases, exploring the professional areas of dermatologists' and dermato-venereologists' access to health care and regarding national approaches to improve diagnostics and treatment in European countries.[br][br]
Data collection
A panel of 33 delegates of the dermatology and venereology department of the EUMS (European Union of Medical Societies) provided country-specific information. When possible, plausibility was checked by second opinions.
The standardized paper survey contained questions concerning…
structure of health care personnel in dermatology (inpatient care, outpatient care, male and female dermatologists, number of dermatologists, prescriptions by dermatologists)
national health structures (health care system, access to dermatologist, waiting times, screening programs
frequency of treatment by a dermatologist in different professional domains
epidemiological questions concerning malignant melanoma and psoriasis
modalities for prescription of biologics
existence and content of national guideline for psoriasis and
utilization of clinical assessment tools for psoriasis[br][br]
Bibliographical research
In order to complete the data acquired by the questionnaire-based survey and to check for validity of data, we performed a bibliographical research. To differentiate types of health care systems and common algorithms of health care provision, results of desk research were used to classify countries into groups with similar conditions of health care provision.
Concerning data collection, we consulted PubMed listed publications as well as data published by respected national and international organizations (e.g. WHO, OECD, EuroStat data source).[br][br]
Statistical analysis
Regarding analysis, data were aggregated from the questionnaires into one data record per country, by considering the best evidence of collected data. Thus, data conflicting with results of desk research, with the answers of another participant from the same country or with other answers in the same questionnaire, were cleared by selective enquiries (queries) and well-directed bibliographical research.
Parameters were analyzed by country and then weighted by basic parameters (e. g. number of inhabitants). Secondly, correlation analyses between structure, treatment and outcome parameters were performed. Testing for differences between countries also included epidemiological aspects.[br][br]
Status
completed[br][br]
Results
DERMAsurvey European Dermatology Health Care Survey 2013 (Short Report)
[PDF, 1.66MB][br][br]